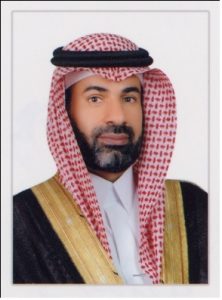 Dr. Abdul Aziz Saad Al-Mogren
President's Message:
As the President of Al Ghad International Colleges, I am proud of the role our colleges play in developing the health and education sectors in Saudi Arabia. The necessity for quality health education in KSA has never been more important. Saudi Arabia's Vision 2030 makes healthcare a national priority and plan to invest SAR 7 trillion in the healthcare sector to add another 60,000 hospital beds by 2030. Providing healthcare support for this growing industry will require more than 80,000 nurses and 100,000 other Applied Medical Staff (AMS). At the same time, National Saudization targets are increasing the need for AMS Saudi participation to 90%. Al Ghad joins Vision 2030 in the shared belief that it is essential to provide employment to the Kingdom's local talent and reduce the reliance on foreign workers. It is our vision to prepare our citizens with a world-class health education that gives them skills and experience to be the life-savers and care-givers of tomorrow.
As part of our role in Vision 2030, AlGhad International Colleges has become the largest private provider of AMS education in the Kingdom and the only provider to reach students in every corner of the Kingdom through our 9 locations. Part of our mission is education and opportunities should be accessible to everyone.
We are also committed to continuous improvement in terms of quality and quantity. We are on track to provide more than 7 new programs, sign agreements with world leading schools, hospitals and health education academies. We are committed to developing world-class facilities with the launch of our flagship 30,000 sqm Riyadh campus in a state-of-the art, green, sustainable building. We also have ambitious plans to construct more purpose-built campuses across 8 locations in the Kingdom by 2025 so we can continue to offer our students access to top-class male and female faculty members that use the most advanced teaching methods, tools and latest technology for experiential learning. We take pride in our teaching faculty who have served in top management positions across the health industries and as decorated professors in top Saudi universities and colleges. In short, we will keep innovating to meet the growing health education needs of KSA.
Our promise is to continue to provide top quality AMS educations and build proud, talented and prosperous nation of educated and qualified health professionals that will not only promote but will lead the healthcare sector of KSA.
Join us in our journey, and together we will make Vision 2030 a reality.
Sincerely Yours,
Dr.Abdul Aziz Saad Al-Mogren
Professor of Architecture and Building Sciences